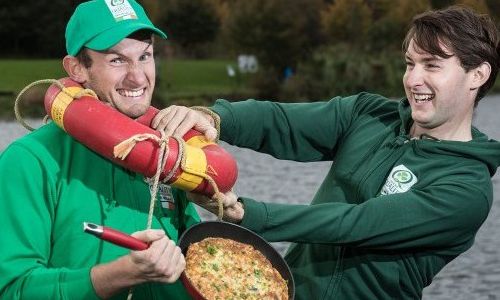 The Best Ads on Radio Don't Feel Like Ads
This summer, the O'Donovan brothers captured the hearts of Ireland. The funny and charismatic rowers from Skibbereen became national heroes after they returned home from Rio with silver medals.
Credit must be paid to Bord Bia for taking a punt and signing up the lads to assist with the launch of their Quality Assured Eggs campaign. Completely unknown a few months ago, the brothers are now instantly recognisable after taking part in numerous radio and TV interviews.
What is great about this ad is that it feels natural and un-scripted. We get the impression that the brothers walked into a studio, closed the door and just talked freely about eggs without any interference from the advertisers!
Ireland has fallen for the O'Donovans because they are funny and charming and these qualities shine through strongly in the advertising campaign.  The banter is brilliant and it's the type of slagging that you might expect from two Irish brothers.
The overall feel is light and refreshing. We are spared the lecture on why we should choose eggs and instead are left with a memorable message and impression.
In a noisy market of scripted and un-imaginative ads, the Bord Bia campaign stands out for its humour and simple approach.
Great ads don't feel like advertising – and Bord Bia have succeeded in achieving this.
Eggs
Gary: I'm Gary O'Donovan
Paul: I'm Paul O'Donovan
G: We like rowing.
P: We're here to talk about eggs.
G: We usually like scrambled eggs on toast with a bit of avocado is nice. Nah a bit of ham, cheese.
P: You're promoting eggs Gary.
P&G: Laughter
P: Eggs are a super food that contain plenty of protein, essential nutrients and stuff like that. I suppose building muscle tissue and just recovery and goodness for the body.
G: Fascinating
V/O: Get yourself a six-pack. Choose eggs with the Bord Bia quality mark. Visit bordbia.ie/eggs
P: Did they record that cos that's quality!