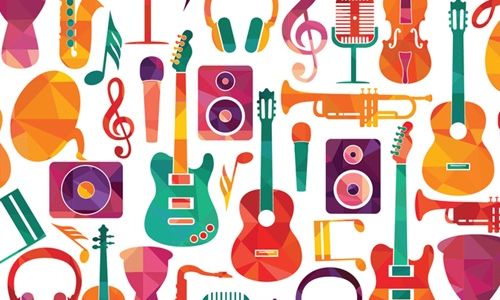 The Christmas Jingle Makes a Comeback!
If you had tuned in to any of the local or national radio stations last December, you would have bound to come across a wide variety of Christmas jingles. Advertisers tend to shy away from jingles so it's great to see more advertisers embracing the format in recent times.
Whether you're selling petrol or perfume, a jingle can work wonders to differentiate your business from the competition. Last December, Dublin Bus, Circle K and Boots all released their own Christmas jingles to get us into the festive mood.
Dublin Bus' take on 'Deck the Halls' comes out on top for many different reasons. The ad has been written specifically for the Dublin market with the copywriters taking considerable effort to make the lyrics relevant for local ears. Through a fun and upbeat take on this old Christmas classic, Dublin Bus successfully communicate their price point and the operation start time for the Nitelink service.
Circle K's cover of 'Santa Claus is Coming to Town' comes across as polished and professional and helps them to stand out from the noise.
Credit must also be paid to Boots for their cover of Robbie William's 'She's the One' Although not technically a Christmas song, the approach works well with the old-style piano accompaniment and the slightly off-beat lyrics which help to create an authentic voice which listeners can relate to.
Dublin Bus Nitelink
Jingle: Tis the season to save money. Cabra, Cabra, Cabra, Cabra-bra.
Get the Nitelink – starts at midnight. Ongar, Ongar, Ongar, Ongar gar.
From Westmorland and D'Olier Street, Rathgar, Rathgar, Gar gar gar.
Use your leapcard – just €4.50. Tallaght la la la la la la la.
V/O: Whether you are trying to get to the South Pole or the South side – get there cheaper on the Nitelink. For full route timetables and fare information, visit dublinbus.ie.
In association with Transport for Ireland.
Circle K
Jingle: A frothy cappuccino, a latte just right.
A double shot espresso or delicious flat white. Simply great coffee is coming to town.
It helps when you're sleepy, or when you're working late.
It's the perfect cup of coffee, more than good it's simply great! Ohh…
V/O: Simply great coffee – available exclusively is selected Circle K Stores
Boots
Jingle: A perfume, that smells sweets, that you love, a gorgeous treat.
If there's somebody, who's my number one, she's my mum.
I can't wait to find it, know it's the one, just for Mum.
V/O: Choose from hundreds of gifts this Christmas at Boots and get them something that says you get them.
Boots – lets feel good.
Subject to availability.