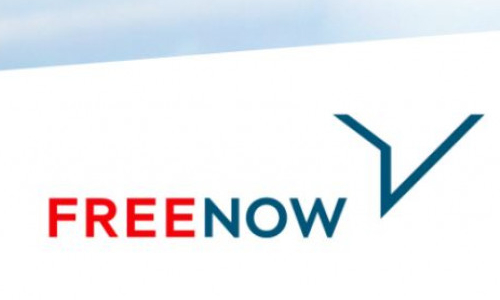 Effective Ads Reflect the Public Mood
When it was announced that MyTaxi, formerly known as Hailo, would re-brand as Free Now in 2019, you could just about hear the whole country moan in unison together. The change in name was the result of a deal between auto giants, Daimler and BMW and it was felt that having a single brand name across the whole of Europe would be in the long term interests of both companies.
Informing customers of any change in brand name is always a difficult challenge and the marketing team behind Free Now clearly understood the enormity of the task in front of them.
In a recent interview with Fora Magazine, Free Now's General Manager Alan Fox, acknowledged that the quick re-brand from MyTaxi to Free Now  was not ideal and that consumers might find the new name a bit 'strange' at the beginning.
The recent radio campaign launching the new name taps into the public mood relating to the brand re-launch. It's refreshing to see Free Now poking a bit of fun at themselves.
The ad features a voice over artist attempting a read through on the Free Now radio script. To the annoyance of his sound engineer, he questions the motive behind the re-brand and mentions that it's 'only been two years since they changed their name'.
In another recent advertising campaign, Sam McCauley Chemist announced that they are changing their name to McCauley Health and Beauty Pharmacy.
The approach here is more general and because the change is so subtle, there is no real need to use humour.
FREE NOW
Voice Over: (Clears throat) Mytaxi is FREE NOW
Engineer: Now again please.
V/O: Another take?
Engineer: Yep.
V/O: Now are they sure about this? Its only been two years since they changed their name, I was only getting used to it.
Engineer: Yes.
V/O: OK, OK. Mytaxi is FREE NOW. And they are 100% sure. Maybe closer to 95?
Engineer: Just read the script.
V/O: No, right. OK. Mytaxi is FREE NOW. And they are absolutely positively sure this time. Probably.
Free Now. Simply update Mytaxi.
McCauley Health and Beauty Pharmacy
V/O: Sam McCauley Chemist is changing to McCauley Health and Beauty Pharmacy.  Our name may be changing but our incredible pharmacy teams and health care services will remain the same. Always on hand to help and advise for better health, better beauty and a better you. Drop into your nearest McCauley Health and Beauty Pharmacy today or visit us at mccauley.ie
McCauley Pharmacy – a better you today.