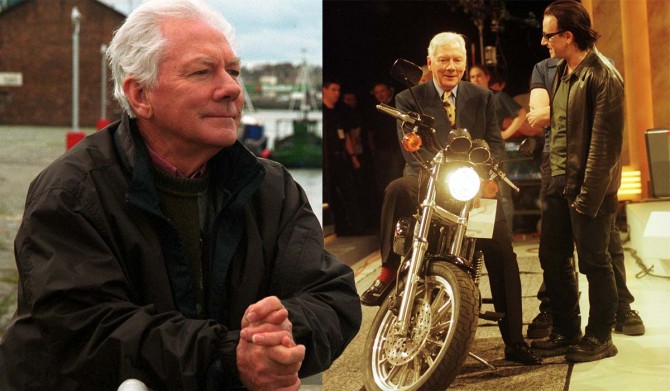 Touching Tribute To The Great Gay Byrne
At midday on Friday 8th November 2019, just as the funeral ceremony was about to start, radio stations across Ireland played a moving tribute to the legendary Gay Byrne who commanded the airwaves since the 1960s.
Of his many great talents and passions, Gay Byrne loved to play the piano. As so as the fallboard opens up at the start of the tribute and we hear the melancholic interpretation of the Late Late Show theme, it's possible to imagine the great Gay sitting down at the piano to play the tune himself.
The clip ends with a simple goodbye.
'Goodnight and God bless Gay – and thank you, from Ireland's independent radio stations.'
It was a simple, poignant and touching way to mark the life of one of Ireland's most influential broadcasters.
Many members of the public responded positively on Twitter describing it as moving, beautiful and perfect. Colleagues from RTE were equally as impressed with Des Cahill describing it as a classy tribute.
If you are in the mood of going down memory lane, Playback on RTE Radio 1 have put together a great mix of happier memories from the Gay Byrne Show. Listen here.