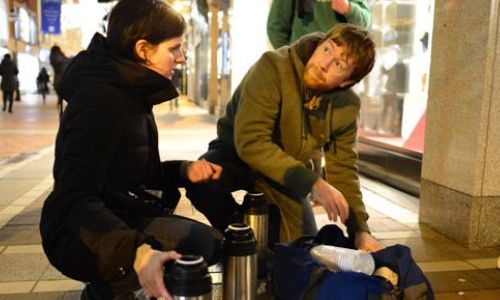 Use the Element of Suprise
Christmas is the time to be merry and joyful. As we get closer to the 25th, we're bombarded with seasonal songs and adverts encouraging us to buy the latest gizmos and gifts.
In a clever campaign, the Simon Community highlights the despair that many families find themselves during the holiday period. We are introduced at the start of the ad to a boisterous action man toy who sounds very much like Buzz Lightyear. It seems like it's going to be one of those typical toy shop ads.
'I AM INVINCIBLE!' – announces the toy in a loud and confident voice. As we discover later on, the toy represents mothers and fathers who put on a brave face for their children during the festive period. As the ad progresses, we can hear the battery power dropping. The voice is now deflated and the actress finishes off the sentences that the toy can't complete.
'I AM…..powerless'
'I AM…..homeless'
The copy is effective on many different levels. The advert catches us off guard during a period where advertisers and radio presenters are very upbeat. Everybody is under pressure at Christmas and this campaign lets us know that there are others who are worse off than ourselves. The last line is the copy is poignant and refers back to the original concept and overall theme.
'Simon – a light that never goes out.'