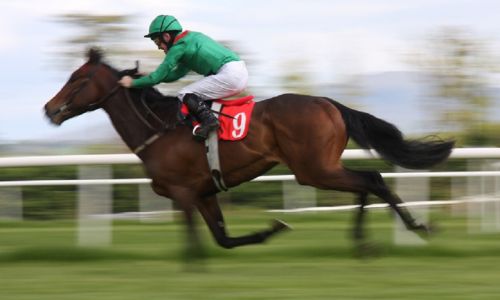 Talk from a Different Perspective
Very often in radio, advertisers will put you in the shoes of another customer enjoying a product or service. It's a tested method that works. However, the recent campaign from Go Racing turns this approach on its head.
In this 60 second spot, we hear a man talk about the sacrifices of a vigorous training regime.
'All those months in the good weather and the bad…..it takes sacrifice.'
It's not very clear who he is talking to. There are references to hard work and a tough regime. With cheers in the background, it becomes evident that he's involved in sport. It's not until the 45th second do we realise that this man is in fact a jockey and he is talking to his horse.
On radio advertising, Oglivy once said,
'The first thing that your radio commercial has to do is get people to listen. Surprise them. Arouse their curiosity. Wake them up. Once they are awake, talk to them as one human being to another.'
It's an unusual but a very creative approach taken by Go Racing. We can feel the energy and passion in the jockey's voice and we become involved. Promoting racing by using the thoughts of a jockey before a big race is just pure brilliance. Probably one of the best ads on radio at the moment and hopefully an upcoming winner at the 2016 Love Radio Awards.