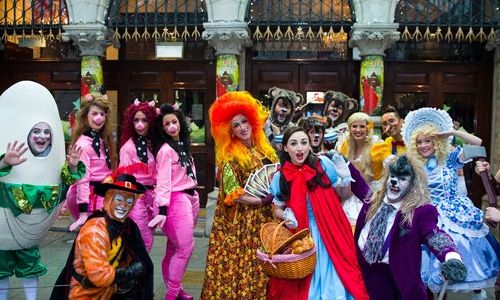 Testimonials: Use Carefully
Though rarely used, testimonials can be impactful in developing trust between the listener and the advertiser. Banks often use testimonials on Irish radio. After the customer talks about their experience, the voice-over mentions that they received a gratuity for their participation.
The reference to the gratuity is rather interesting. It shows that the bank has nothing to hide and wants to be upfront and transparent. Although the customer received payment for their comments, the testimonial comes across as genuine – we believe that these are their own words.
The Gaiety Panto includes real audience reactions in their radio ads every year. Testimonials can be a great tool to create a sense of credibility. And if the customer actually sounds like us, we're more likely to listen and accept what they are saying.
To convince us of the success of the show, the Gaiety Panto uses vox pops from all age groups.
The key idea behind testimonials is to use real people and let them talk as they normally would. There is nothing more distracting than an actor who is pretending to be a normal Joe Soap.